Changes are Inevitable.
Yes, changes for good makes us evolve to be the best person. Or else human evolution wouldn't have happened and we would have ended up being cavemen & women.
But this blog post is not about any moral principles or human evolution, as per the post title this blog is about the Facebook Messenger changes in terms of policies.
You may have heard about Facebook's Messenger Policy changes that will be effective from March 4, 2020, that some major things you need to watch out so that you can use the messenger marketing & chatbots in an effective and engaging way.
We are posting this guide to help you with these messenger policy changes, build the creative & effective chat flow, and methods and ideas to handle this messenger's March 4, 2020 change.
Before diving into the blog post in detail, let's take a look at what on earth that Facebook is going to change its messenger policy.
Note: If you are already familiar with this policy change, kindly dive into "ways to prepare your messenger marketing strategy – March 4, 2020."
What are the Messenger Policies now?
Facebook messenger policy changes will take effect from March 4, 2020, to protect the messenger users from spammers and give the best user experience.
Now messages have these following policies to make it easy for interaction between businesses and users.
Standard Messaging – Users can receive promotional or non-promotional messages from the business within the 24-hour window**.
24+1 Message – Businesses can send one message to their subscribers after 24-hour interaction using this feature like follow up message. It can be a promotional or non-promotional message.
Subscription Messaging – Businesses can send a message to their subscribers under some use cases. Facebook announced on August 29, 2019, that pages need to register for Facebook News page Index (NPI) to use this feature. Check this link here to know more: Methods to apply subscription messaging feature.
Message tags – These message tags can be used when a business has to send a message to their subscribers after a 24-hours window. Businesses can choose a tag between 13 available tags: BUSINESS_PRODUCTIVITY, COMMUNITY_ALERT, CONFIRMED_EVENT_REMINDER, NON_PROMOTIONAL_SUBSCRIPTION, PAIRING_UPDATE, APPLICATION_UPDATE, ACCOUNT_UPDATE, PAYMENT_UPDATE, PERSONAL_FINANCE_UPDATE, SHIPPING_UPDATE, RESERVATION_UPDATE, ISSUE_RESOLUTION, APPOINTMENT_UPDATE, GAME_EVENT, TRANSPORTATION_UPDATE, FEATURE_FUNCTIONALITY_UPDATE, TICKET_UPDATE. Check the use cases of these above tags here: Message Tags (Until March 4, 2020).
Sponsored Messaging – This is a paid message feature that can be sent to the subscribers outside the 24-hour window. It can be promotional & non-promotional messages. To access this feature in SilFer Bots platform, check the "Paid Messages" option under the broadcast drop-down in the Menu.
** – 24-Hour Window – Last Interaction time of the subscribers with business has to be within 24-hours, called standard messaging window. Within this window, businesses can send promotional-non-promotional messages to their subscribers.
*** – 24+1 Message – Now, businesses can send one (1) additional message to their subscribers after the 24-hour window to make a follow-up. But Facebook announced that they will remove this +1 option after March 4, 2020.
Policy Violation Notification – Support Inbox
If you accidentally violate Facebook's messenger policy, your page will be restricted to send a message and you will receive an email to your inbox with the explanation on your violation. You can reply to that mail back with your explanation, also you will get a notification on your "Page Support Inbox" about the violation.
Keep an eye on your page support inbox periodically for a precautionary cause.
To go to page support inbox on Facebook, navigate to Facebook Page > Page Settings > Page Support Inbox (on the left menu bar) as shown in the image below.
But, we have prepared this guide to give you a detailed explanation of the policy changes and steps to follow so that you will not violate the policies intentionally.
Messenger Policy Changes – 2020
In upcoming Facebook Messenger Policy Changes,
They (Facebook) introduced a One-Time Notification (BETA) API as they said on December 20, 2019. This will allow business to send a one-time notification to their subscribers outside the 24-Hour window who want to be notified by the business. Check this thread on our community to know more about this feature: One-Time Notification Feature. Also, read this knowledge base article to know more about this OTN API: One-Time Notification Feature
Businesses can send promotional & non-promotional messages to their subscribers who are inside the 24-hour window**.
Businesses can send non-promotional messages to their subscribers after 24-hours of the interaction with your business using the new messages tags and the content relevant to those tags. Here is the list of the new message tags and its use cases,
Source: Facebook Developers
Businesses have the 24+1 window*** rule now, that they will be able to send 1 (one) message to their subscribers outside the 24 hour interaction time period as a follow-up. After March 4, 2020, Facebook is going to remove these additional one message features.
Businesses that need to send subscription messages to their audience need to register with Facebook News Page Index (NPI) so that Facebook will allow the business to send Non-Promotional Subscription Message. Click the link to apply for subscription messaging.
Businesses which need to send messages after the 24-hour window when the content doesn't fit under the new message tags can use paid messages to deliver the message to their subscribers. Sponsored messages are related to Facebook Ads that business to spend money to send the content to the subscribers outside the 24-hour window.
A subscriber will open his/her 24-Hour messaging window with your messenger chatbot when they perform certain actions like,
Sending a message to the page inbox,
Clicking the "Get Started" button to start the conversation,
Clicking the "send to messenger" call-to-action & start the conversation on the Facebook Ads,
Talking to your business through customer chat plugin,
Interacting with the checkbox plugin on the website,
Clicking the m.me link or any ref URL link,
Commenting on any posts from your page (auto-reply enabled posts),
Reacting to any messages,
Clicking any button in the persistent menu on your messenger chatbot,
Clicking post-back buttons on the previous messages,
Clicking quick reply buttons on the chat messages.
By all these options your subscribers will open the next 24-hour window and that you can send promotional & non-promotional messages.
Why Facebook is Changing its Messenger Policies?
Changes are inevitable and we need to adapt for the betterment, or else it will lag us behind. Facebook doesn't want their messenger platform to get spammed by marketing activities as the email platform does.
"At Messenger, we want to help people and businesses connect in meaningful ways. We remain committed to helping businesses continue to grow and thrive on our platform. That's why we are making updates to our platform to improve the user experience for people, and to help businesses drive more effective outcomes on Messenger. ManyChat has been a valuable partner in business messaging and we look forward to growing our partnership with them."

Ze'ev Rosenstein, Head of People to Business Messaging, Messenger
Now, the business needs to tag the messages that are being sent outside the 24-Hour window to prevent messenger users from spam & annoying messages.
It is your responsibility to tag the messages properly since SilFer Bots can't identify the intent and purpose of the messages to auto-tag them with the respective message tags.
To use messenger marketing opportunities efficiently, stop spamming your subscribers with back-to-back messages and create an engaging & entertaining chat flow. Also, don't forget to tag the messages that are planned to send after the 24-hour window.
Existing vs New – Facebook Messenger Policy
I think that you have some basic idea about the messenger policy changes that are going to be effective on March 4, 2020. Now take a look at this table below to help you understand more about the existing messenger policies & upcoming messenger policies.
Source: Facebook Developers
Preparation – Messenger Policy Changes
The way that you connect with your audience is going to change slightly and this policy change has opened a new opportunity to stay in touch with your subscribers multichannel.
Note these points below to make sure that you are prepared for the upcoming messenger policy change on March 4, 2020.
Once Again,
Make sure you take a look at all the messenger chat flows and tagged them to the respective message tags given on the platform.
Apply & utilise One-Time Notification feature [1]
If you found any chat flow that doesn't fall under those message tags use SMS & email integrations on our platform to deliver those message,
Get the contact details like phone numbers & email address to your messenger subscribers along with their consent to receive SMS or email for your business.
Read this guide (blog post) to prepare for the upcoming policy changes.
[1] Facebook introduced a new API that you can send a one-time message (notification) outside the 24-Hour window to your subscriber who opt-in to get the one-time message after 24-Hours of engagement with your business on messenger. This feature is completely different from those message tags and our team is working on it to bring this feature on SilFer Bots platform.
Checklist to Analyse Messenger Chatflow
Use the checklist created by SilFer Bots team to validate your messenger marketing strategies that are ready for the upcoming Facebook Messenger policy changes or NOT.
Note: The spreadsheet is in "View Only" format and you can't edit contents inside the sheet. If you want that sheet for your use, create a copy for your own use by navigating File > Make a Copy on this Spreadsheet.
Get your Messenger chatbot audit cheat sheet: Click here
Ways to Prepare your Messenger Strategy – March 4, 2020
Use the above checklist & perform a chatbot audit to make sure all things are done that are mentioned on that checklist for the upcoming messenger policy changes.
Now, let's see how you have to prepare for the messenger policy update – March 4, 2020.
Try 3A Method
In SilFer Bots, our chatbot builders use this "3A Method" to audit our messenger chatbot. In this method of audit, you need to Analyze, Alter, Adapt your messenger bot's chat flow for the new policy change.
Let's dive in detail to learn "how to implement this 3A method for your messenger chatbot audit?"
Analyze the Existing Flows
Scanning your existing flow is the first step in this method and you need to have look at all of your messenger chat flows and the time consumption depends on the volume of chat flow you have for your messenger chatbot.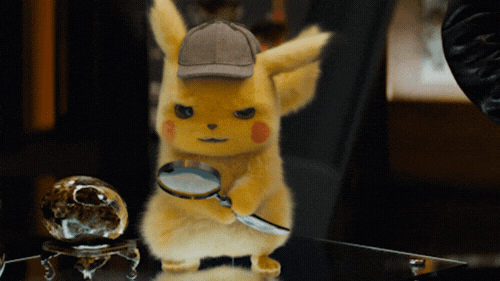 Take a look at your complete chat flows
Maintain a spreadsheet or note the flow name contains smart delays, rules, and other APIs (Zapirer or Integromat) that triggers flows or messages and also take a look at message sequences. Because of the possibilities of sending messages after 24-hours are high in these features.
After analysing all the flow messages, you need to start tagging them based on the requirements.
How can I Tag my Flow Messages?
Instead of tagging your complete flow, you can just tag the particular message (block) in Silfer Bots platform and it's really simple & easy.
In the Smart delay block, simply choose the time interval and select the drop-down in the "Content-Type" field and choose the required tag for that particular delay.
Messages Inside the 24-Hour Window
If you had a message delay where your messenger bot will send the message within 24-Hour of your subscriber's interaction with your chatbot, then you DON'T NEED TO USE MESSAGE TAGS.
Kindly check Messenger Policy Changes 2020 to know when the 24-hour window opens.
Messages Outside the 24-Hour Window
If your messenger chatbot hasn't interacted with your subscribers for a long-time, let's say a day or week or even month. Then they will be outside of the 24-hour window from your business, right?
At this instance, you need to use the message tags (new) provided by Facebook respectively to reach your audience outside the 24-Hour window.
You are not allowed to send a flow or message manually with Messenger chatbot to the subscribers outside the 24-Hour window.
Note: Your message or flows will not get delivered to your subscribers without proper tagging when they haven't interacted with your chatbot within 24-Hours.
Messages which are complicated to analyse
There are always exceptions & confusions on every possible thing. Just like in these new message tags, some flows & messages don't come under the four message tags given by Facebook.
It doesn't mean that you don't have to stop sending those messages to your subscribers and we at SilFer Bots don't want to keep you in such limitations.
If you are confused on tagging the message or your flow doesn't fit under these message tags, use SMS & Email channel to deliver messages that do not fit under those tags.
Read this guide to know completely on using SMS & email channel to send messages that doesn't fall within the four message tags.
Alter the Existing Flow
After analyzing the flow of messages completely, you need to make changes on the selected (noted) flows to make them ready for the Facebook messenger policy change.
Additional Steps inside the flow
Create extra steps inside the chat flow, maybe a copy of the existing flow and include additional steps that you have to use after March 4, 2020.
Once the policy change gets implemented, just change the starting step to reduce the work of changing all blocks in the flow at the last moment.
Create an SMS (or) Email action flows wherever you need to send the content outside the 24-Hour window and let it detached from the original flow. You can connect them with the existing flow later when the time comes near to the policy changes.
Proper use of Message Tags
While creating additional steps to prepare your chat flow for March 4, 2020, make sure you use the message tags properly or else your messenger chatbot will end up violating Facebook's terms & policy.
These are the four message tags that you can use to send messages to the subscribers outside the 24-Hour window:
Confirm Event Update – You can confirm & update on any events like a webinar, online classes, meetups, and also updates like changes in schedule, transport, or any other status changes. You can't use promotional messages like offers, discounts, coupons and other messages related to the event which your subscribers aren't signed up for.
Post Purchase Update – You can send the confirmation of the product ordered and its status like delivery date, not in stock, card declined and other things that your subscribers need action. It is a non-promotional message tag.
Account Update – It is also a non-promotional message tag and you can send account update details like subscription due time, account status (applied, declined) and other actions that need user's concern.
Human Agent (beta) – Last & final non-promotional tag provided by Facebook that gives permission to the businesses to reach their subscribers who looked up for live agent support to resolve their queries. Businesses need to contact within 7 days after getting a support request from the user to use this message tag. Note: This is still in beta and we will add this message tag on the platform once it goes PUBLIC.
Make sure you use these message tags in the respective flows properly to utilize the messenger marketing channel effectively.
Use Smart Separation Option
Create a condition action to split the flow into two that your subscribers inside the 24-Hour window will get one type of flow and the person outside the 24-Hour flow will get another type of flow (like the message with tags & email (or) SMS messages).
How SilFer Bots can Help?
We suggest you not to wait for March 4, 2020, to make this policy changes get implemented, build & run your chat flows (adaptable for policy changes) before that and give it a try to avoid last-minute crunches. Utilise SMS & Email campaigns to test & improve the reach to your audience. Start experimenting today, so that it should not be hard for you after March 4, 2020.
Using the message tags for promotional messages will get your chatbot blocked by Facebook and you can't send a message through your Facebook page inbox. Kindly make sure that your usage of message tags match the content of the messages in the flow.
So, you have to play properly and if you want to send promotional messages after the 24-Hour window use SMS & Email Integration features or use sponsored messages to reach more users.
To prevent your messenger chatbot from violating the messenger policy, SilFer Bots will not deliver the flow which is untagged.
Also, we are advising you to check your page support inbox periodically to make sure that everything is going in good & in smooth condition.
Adapt to the Policy Changes
Facebook said that they are making this policy change for the betterment of user experience and to remove the opportunities of spam circulations.
It will give your business a new way and opportunity to stay in touch with your audience. So, use the platform efficiently and reach your audience in an engaging & entertaining manner.
Don't Spam or Abuse the Policy
We think you have a good understanding of the future policy change and reach us out if you have any doubts or queries also you can interact with our community to get help from fellow bot builders.
Try Multi-Channel Approach
Start using SMS & Email integration feature provided by SilFer Bots platform and communicate with your audience in three platforms.
Stay in touch with your audience on all possible mediums and draw them back to messenger by attaching the link on SMS & emails.
Explore the innovative way of reaching & responding to your audience instantly to give them a good experience with your business.
Adapt to Amaze your Audience
Yeah, we said that.
Adapt the messenger policy changes for good and amaze your audience with a new level of approach.
Try to keep your audience interacting with your business more frequently and SilFer Bots provide the right platform for you.
Because you can integrate (build) your online shops, market your business, and provide consumer support with all in an automated way 24*7.
So, utilise our platform and give your audience value to interact with your messenger chatbot frequently.
Time for Omnichannel Approach
Jump into the Omni-Channel approach and take in control of these three platforms (Messenger, SMS, and Email) for your business, so that you can be in touch with your customers 24*7.
Most of you are already using this messenger, email and SMS platform to deliver your content, and some of you have automated the process on individual channels possibly.
Now with SilFer Bots, you can integrate, utilize and automate three channels to provide a seamless and smooth experience for your customers, also for your business.
Get User Details & Confirmation
Get the subscriber details today.
Yes, get them now.
You need to start collecting your subscriber's details like phone number and email address to add them to your omnichannel marketing approach.
Collect the information and store them using custom fields on SilFer Bots platform, so that you don't have to ask your subscribers again and again for their details.
So what should you do next?
Planning to send SMS?
NO.
You need to get the consent from your subscriber whether they are ready to receive SMS & email from your business or not.
It is like asking your subscribers whether they are ready to get SMS & email from your chatbot (business).
After that?
You have to Opt-in the subscriber on your messenger chat flow to get the SMS from your business.
Use the SMS Opt-in action on the flow builder and start sending SMS to the subscribers along with the flow.
Open 24-Hour Window Again
SMS & Emails are not only for sending promotional content outside the 24-Hour window, but you can also turn on the 24-Hour time limit again.
Isn't that interesting?
Yeah, you can open the 24-Hour window again by using SMS & Emails.
How?
To do this, you need to include a CTA on your SMS & Email to your messenger chatbot.
A link to your messenger chatbot or particular flow can be included inside the SMS & Emails and when your user clicks the link they will get into your page inbox and it will open the 24-Hour window again.
Use creative and engaging SMS or emails and add a CTA to your messenger chatbots, make your bot to interact with the subscribers and thus the 24-Hour time limit will open again.
Utilize Multiple Channels
Integrating SMS & email channels on SilFer Bots platform can take the automation to the next level and you can personalize the consumer experience to its max.
How is that possible?
By merging messenger chatbots along with SMS & email channels, you can
Send Messages where the user wants,
Create the communication triangle
Send Messages where the user needs
By using multiple channels on your messenger marketing strategy, you can deliver the message wherever your audience wants in an instant & automated manner.
While building the chat flow, ask your audience on which platform they will like to receive the content and deliver the content among the three channels with the help of messenger chatbots.
Create the Communication Triangle
Using these channels, you can create a communication ecosystem for your business to make it easy for your audience to contact you.
Adding the messenger chatbot functionalities with email & SMS will pave the way to build the communication triangle for your business.
It will make communication between the business & customers more easily since the omnichannel approach on SilFer Bots platform gives you multiple opportunities & methods to stay in touch with your customers.
Establish the best communication triangle using messenger chatbots and iterate them by practising every possible campaign with multichannel messaging and get the maximum output in an efficient way with the help of SilFer Bots platform.
SMS in SilFer Bots
Sending SMS to your audience using messenger chatbots built on the SilFer Bots platform can be done by integrating Twilio SMS platform. Using this Twilio x SilFer Bots combination you can use messenger chatbots for multiple purposes.
Integration
To make your messenger chatbot send SMS to the subscribers, you need to integrate Twilio with the SilFer Bots platform.
Our knowledgebase article will help you by explaining this integration in detail with step by step procedure.
Check the article here: Twilio Integration with SilFer Bots Platform
Subscriber Detail Collection
After integrating Twilio with your messenger platform, you need to start collecting subscribers contact number.
So that you can use them for sending SMS when needed.
Use a custom field feature to store the contact number with the name as your choice.
You can see the list of the custom field that you had created and the details of every custom field inside the platform.
To know more about the custom field, check our knowledge base article: Custom Field
SMS Consent
Consent from your subscribers is always appreciated before opting in or sending the SMS flow.
You need to get permission from your audience that they are OK to receive SMS from your business through the messenger chatbot.
To do this, you can simply build a flow that seeks consent from your subscribers and if they say yes then you can opt-in for the flow to send them SMS in future.
In this above flow, the business is asking the subscriber's consent to receive updates, offers, and coupons through SMS. If the user clicks the "Agree" button then they will opt-in to send SMS in future or else they don't.
SMS Keywords
Setting keywords is easy on the SilFer Bots platform and it can be done on the Setup A.I section.
Imagine, if your subscribers need a quotation for your service and their preference for receiving this quotation is by SMS.
To get the quotation from your messenger chatbot they don't have to navigate through all the buttons and conversations, because it consumes some time.
SilFer Bots made this easy for your business and the subscriber can enter a keyword like "Need quotation" to get them through SMS.
To make this happen, you need to
Train your A.I with keywords and training phrases,
Build a flow to calculate the quotation based on the subscriber's requirement,
Get the contact medium preferences before (once they enter the messenger chatbot)
The above flow is about getting the subscriber's preference for receiving info about the quotation.
If the subscriber clicks the "SMS" button, the messenger chatbot will proceed and send the SMS to the subscriber with the predefined message on it.
By this method, you can send SMS to the users using keywords through messenger chatbots.
BONUS: Read this guide provided by Twilio to increase ROI using SMS marketing: Practices for SMS Marketing.
Emails in SilFer Bots
Sending Emails to your audience using messenger chatbots built on the SilFer Bots platform can be done by integrating the email marketing platforms by your choice. Using this email autoresponders integration you can use messenger chatbots to send emails within the flow based on your requirements.
Auto-Responders Integration
With our SilFer Bots platform, you can integrate email automation platforms like
MailChimp,
ActiveCampaign,
Moosend,
Klaviyo,
GetResponse,
Mailerlite.
The main reason for these many email platforms is to give the choice to you on choosing your favourite email platform. Also, it will make it easy to create your own email templates and automation.
Check this knowledge base topic to know how to integrate these platform with your messenger chatbots respectively: Integrations
If you want to know more about using these email automation platforms with messenger chatbots, read the blog post about Omni-Channel Marketing in Messenger using Chatbots.
Advantages
Using email automation along with messenger chatbots will bring you tons of advantages and here we listed the top three important things that benefit you more.
More Attention and Response – Adding this email channel with your messenger chatbot marketing strategy will give you more attention & response. But on which channel? Email (or) Messenger? Actually, you will get more response & attention to both of these channels.
Let's say if you are trying to reach your subscribers who are outside the 24-Hour window, the email will help you to get your subscribers back to your chatbot (opening the 24-hour window again).
Also, imagine if you are providing a valuable content or discount code to your messenger subscribers to their email address with the help of messenger chatbots then guess the response and interaction with your email.
Sounds interesting?
To make these things more interesting, give your audience what they want through this messenger & email channel duo so that the audience will not get bored to open your emails or messages.
High Click-Through Rate – Using this Messenger & Email duo, deliver curated content to increase your CTR both on messenger as well in email platforms.
Stop Perishing Subscribers – You can stop dying email responses & subscribers by using this duo. Yes, work on this dynamic duo and create awesome content delivery that your audience can receive some pieces on messenger and some pieces on emails.
Like, if you are an eCommerce business and make this magic duo works for you send short snippets like tips, tricks and instant updates on messenger platform and provide lengthy content like guides, use cases, and industry (product) news through email platform with the help of messenger chatbots.
By this way, you can prevent your subscribers from perishing on both messenger and email channels.
Like this, you can use many methods and ways to get this magic duo works for your business.
Email Consent
To enjoy this duo, you need to collect the email from subscribers and store them in the respective custom fields.
Then get the consent from your subscribers, that they are OK to receive emails from your business using messenger chatbot.
Just create a consent flow (Similar as SMS) and get the permission for your subscribers, so that you can send them the email in future.
The above flow image is just an example of getting the user permission on receiving emails from your business. This is just to show as an example.
SilFer Bots + Email Automation
With SilFer Bots x Email Automation combination, you can keep your customers updated on
Product status,
New Arrivals,
Industry News,
Surveys & Reviews,
Curated Content and lot more opportunities.
You can use this combination for multiple use cases based on your industry & niche.
Email Segmentation
The best of using email platform integrations rather than providing native email options is to segment your audience based on consuming content.
Use messenger chatbots to segment your subscribers based on many factors like the type of content they need, time & frequency of delivery, and lot more based on the business you are into.
Stay in touch with your Audience
Use this communication triangle (Messenger, SMS, and Email) to stay connected with your audience and provide the value they need 24*7 to shine your business as a BRAND.
Create your own framework on reaching your audience in all three channels and leverage your business metric with the help of SilFer Bots.
Don't be afraid to try something new and iterate the process to extract the most out of it.
Be ready for the Good
Facebook announced that they will implement these Messenger policy changes on March 4, 2020, and take your time, read this guide properly to learn more about the policy changes and how SilFer Bots updated its platform to adopt this change.
If you have any doubts or queries feel free to reach us through our Messenger chatbot or join the vibrant community to get all your doubts cleared.
Also, if you want us to add more information anywhere on this blog post let us know to improve our platform and content delivery better. Suggestions are always welcome.
Don't wait for March 4, 2020, make changes to your messenger flows and start experimenting today. So that you will not face any difficulties after the policy change takes effect.
Happy Bot Building.